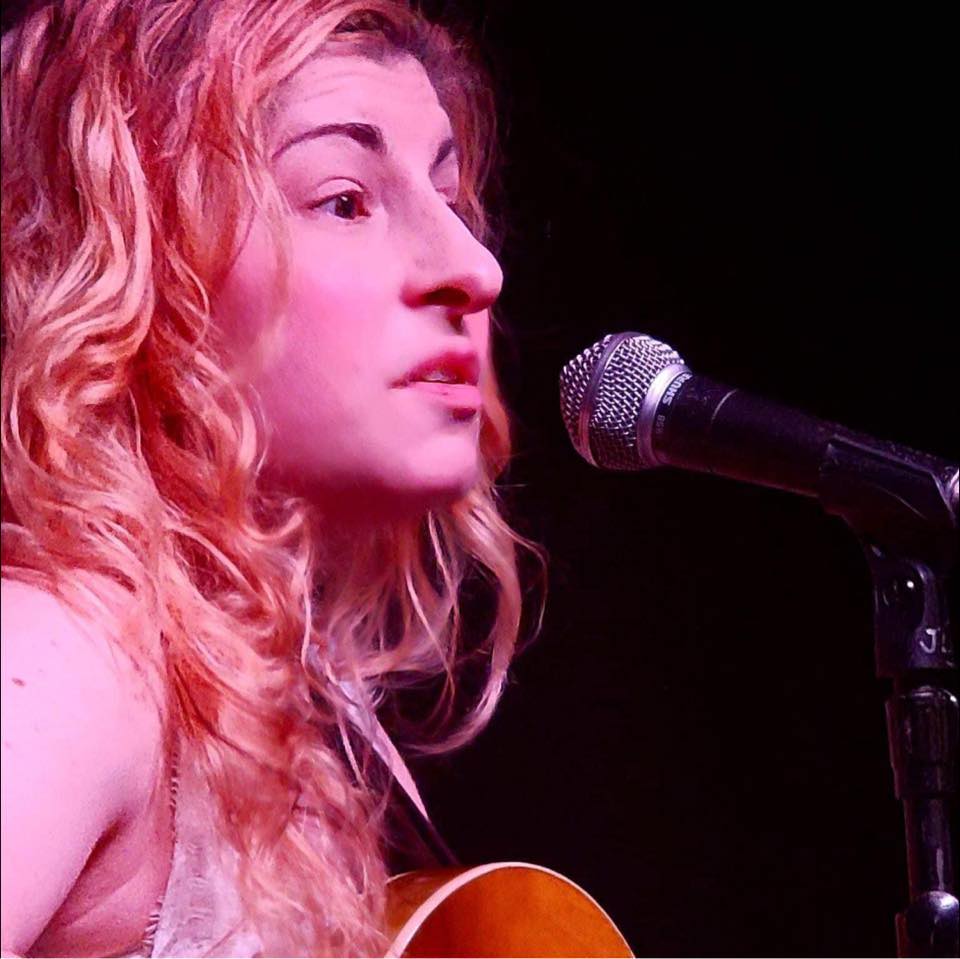 JOIN AND SHARE MY MUSIC ON SOCIAL MEDIA
Delta Ondine is a modern rock singer-songwriter living in Memphis, Tennessee. In a sound she half-jokingly calls "Grunge-Angel Blues," Ondine mixes the concert piano training she had as a child with the Hill Country electric guitar style that has moved her deeply as an adult. Her guitar based music draws heavily on early work of Clarksdale area blues masters such as Muddy Waters, Howlin Wolf and RL Burnside. Piano songs reflect elements of the jazz sound that is ubiquitous to New Orleans, where she often visited during her childhood in Baton Rouge, and lived briefly as a graduate PhD student. 
Her name comes from Ravel's mesmerizing piano prelude, which Ondine saw performed just for fun one night by a medical student in the Hollywell music at Oxford University.  The "Delta" part is a geographic reference, but it has also come to act as an interchangeable first name as time has passed.   
After many years as a successful refugee and human rights lawyer in the USA, Ondine has now switched gears to focus most of her attention on establishing a music career.  Both blues and refugee law, according to her, are about easing suffering—making the dark places of life into luminous ones. Her singsong melodies, executed with a voice currently training in operatic techniques, are intended to bring the audience into a state of spiritual emotional transcendence.  (While being rocked by the beat).       
Ondine is an artist in motion, with plans to re-record her EP, Ungodly Blues, into a full record, amass a band, and go on tour.  Potential team members of all kinds should feel free to reach out to her at the contact form below.  Upcoming show dates will be listed on this site, with news and reflections in the blog, and she is very active on Instagram, which is, these days, her central hub of social media activity.   
You can find Ondine every Saturday, from 1 to 3 pm, at the Lamplighter Lounge in historic midtown Memphis, Tennessee.  Ondine manages, hosts, and opens the weekly "Saturday Blues Brunch," an event she conceived to foster community and showcase the outstanding blues and blues-based artists who live in, and frequent, Memphis–the Home of the Blues.  The show is also instacast for viewers worldwide.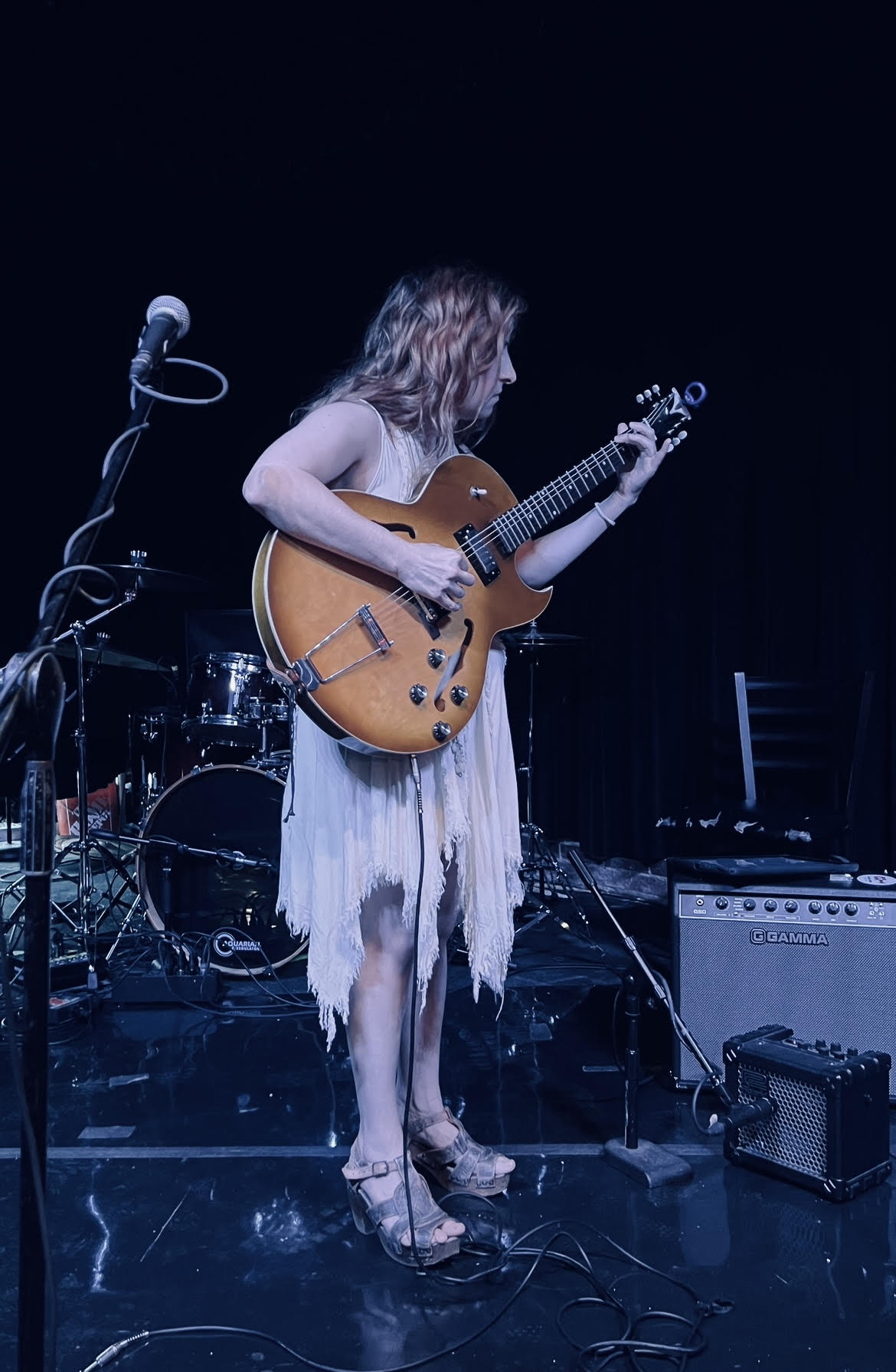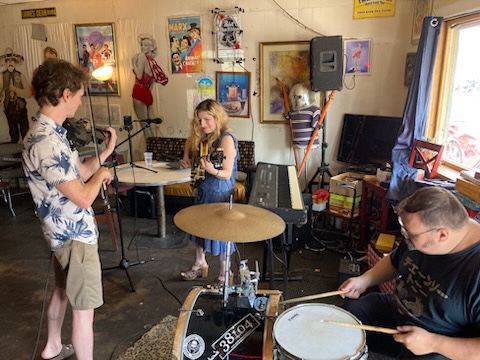 With live instacast at DeltaOndine
Host and opening act, Delta Ondine's Saturday Blues Brunch, Lamplighter, 1702 Madison Avenue, Memphis, TN
Ally performer, "Memphis Loves Queens" benefit show, Lamplighter, 1702 Madison Ave, @ 10 pm (after writers round)
Host and opening act, Delta Ondine's Saturday Blues Brunch, Lamplighter, 1702 Madison Avenue, Memphis, TN
Host and opening act, Delta Ondine's Saturday Blues Brunch, Lamplighter, 1702 Madison Avenue, Memphis, TN
Featured Songwriter, with Ethan Baker on violin, at South Main Sounds, Memphis, TN (ticket info at southmainsounds.com)
Host and opening act, Delta Ondine's Saturday Blues Brunch, Lamplighter, 1702 Madison Avenue, Memphis, TN
Host and opening act, Delta Ondine's Saturday Blues Brunch, Lamplighter, 1702 Madison Avenue, Memphis, TN
What is Blues Brunch? 
 In 1912 W.C. Handy recorded the "Memphis Blues," likely the first ever recording of a Blues song. Just a few miles down South, guitar-blues emerged in the highly segregated, flood-ridden banks of the Mississippi Delta, setting down roots for what the whole world now knows as rock n roll. 
BB King's Blues Club and its tourist-scene are still on Beale Street, where Memphis Minnie chose to run away many years ago.  Memphis is home of the International Blues Foundation (and awards), the annual International Blues Competition, and numerous other blues-culture events.  Many modern blues masters have resettled to this area, and some Delta Blues legends—some second and third generation–are still here because they never left home. "The Blues" may not sound the same as it used to, but (consciously or not) it still forms the roots of much of what is heard in Memphis's original music scene—a scene that, at the moment, is truly bursting at the seams with incredible, world class artists of every genre.
On July 1, I was somehow lucky enough to obtain the support of the Lamplighter Lounge on Madison, and I established a weekly Saturday Blues Brunch in midtown.  The show runs every Saturday from 1-3 pm—live, in person, and also on instacast at 1 and 3. 
Lamplighter is a beer bar, with a beer and coffee brunch, and a comfort-food, classic brunch menu.  I open at 1 pm, with different "house band" guests from around town.  2 pm is our feature artist, which starts with a brief biographical interview by yours truly.  For now, watch THIS page, along with Lamplighter stories on Facebook and Instagram, for upcoming artists and schedules. Artists who wish to play can dm me here or at my gmail (heyondine).   
The goal of Blues Brunch is to cultivate a modern Delta Blues scene in midtown, inspiring creativity and creation, by bringing our amazing local artists, audiences and blues performers together in a small, juke-joint style music space. I hope to pay homage to our Blues roots, continue to learn from it, be inspired by it, and inspire (and feed) all of you who can join us.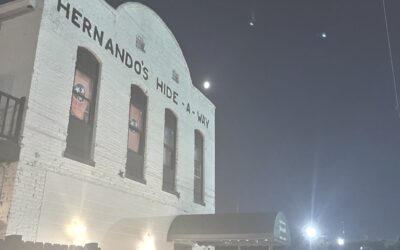 For Immediate Release: Delta Ondine's Blues Brunch has moved to an exciting new location, along with a new date and time.  Brunches will now be SUNDAYS, still from 1 to 3, and they will take place at historic Hernando's Hideaway, 3210 Old Hernando Road, in Elvis...